Some users complained that the stockpack tab is not showing up. They were thinking that the plugin is not working on their install. It was actually working, but they were looking at the media library page.
Stockpack tab is not showing up?
The main confusion is due to users being used to other plugins. The particular plugin they had used before, allowed them to do the search only on the Media Library page.
However, the tab is not showing up because on the media library page there are no tabs. To get the plugin you need to open the upload popup as you normally would from a post or a page, and there you will have the tab.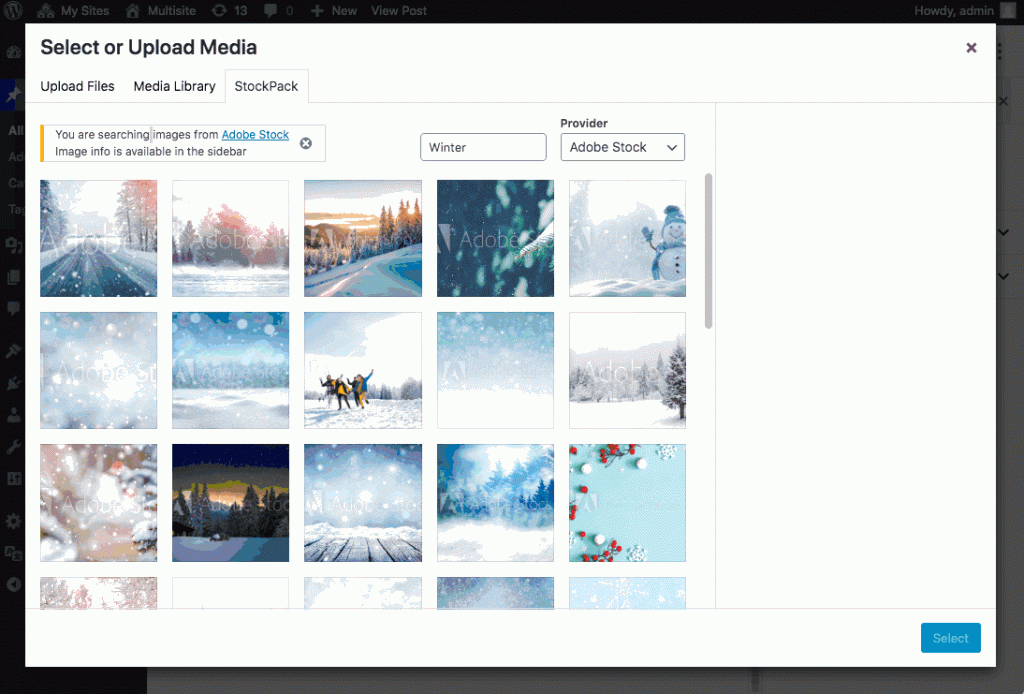 Stockpack isn't working
If you feel that the plugin is not working, feel free to contact support. We reply to all requests in 1-2 working days depending on how busy we are.
We are trying to make sure the plugin is intuitive, so we are always looking for recommendations or just stories about how you used the plugin and if you found something that could be improved.
Can I still get stock images in Elementor or Visual Composer
Yes, the plugin should work on both of those plugins, and actually all plugins that use the media popup.
Since the plugin links to the popup, it should work with custom fields as well, or any custom functionality you built, as long as the popup is being used.
If things aren't working out, just reach out
We're very happy to hear from you, so please get in touch, we'll work together to fix the issue. We're WordPress experts vetted by codeable.io so you are in safe hands.
To reach you you can use the contact page