This article explains how to connect an Adobe Stock account to the WordPress Media Library via StockPack.
Step 1. Install the StockPack plugin on your WordPress website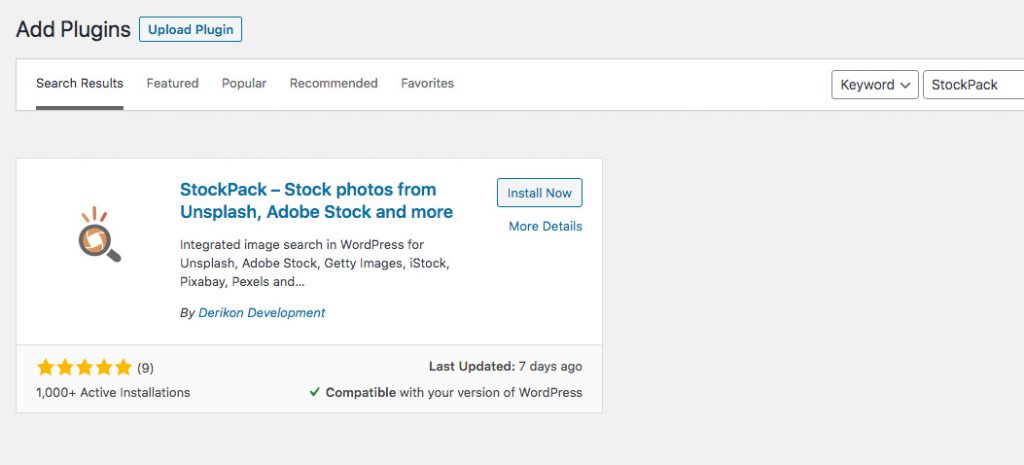 Search for StockPack on the plugins page, install and activate it.
Open any post and try to insert an image or set the featured image. You will see a new tab called StockPack.
You can now download watermarked images. In order to license them and get the full-size images, you will need an Adobe Stock account.
Step 2. Create a StockPack account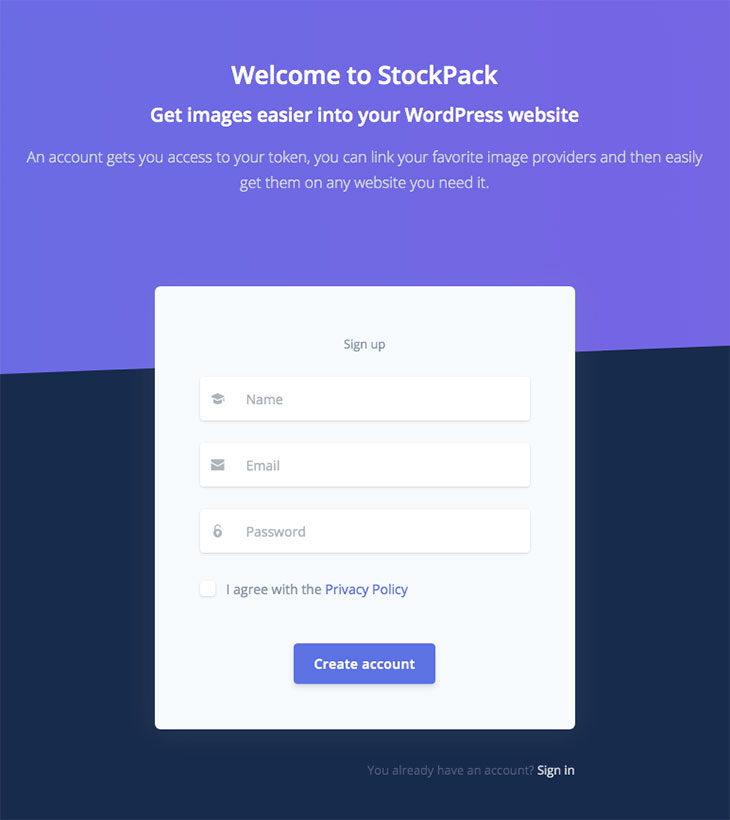 To get a token, you need to create an account. This token can be reused across multiple websites.
Add the api token to your WordPress website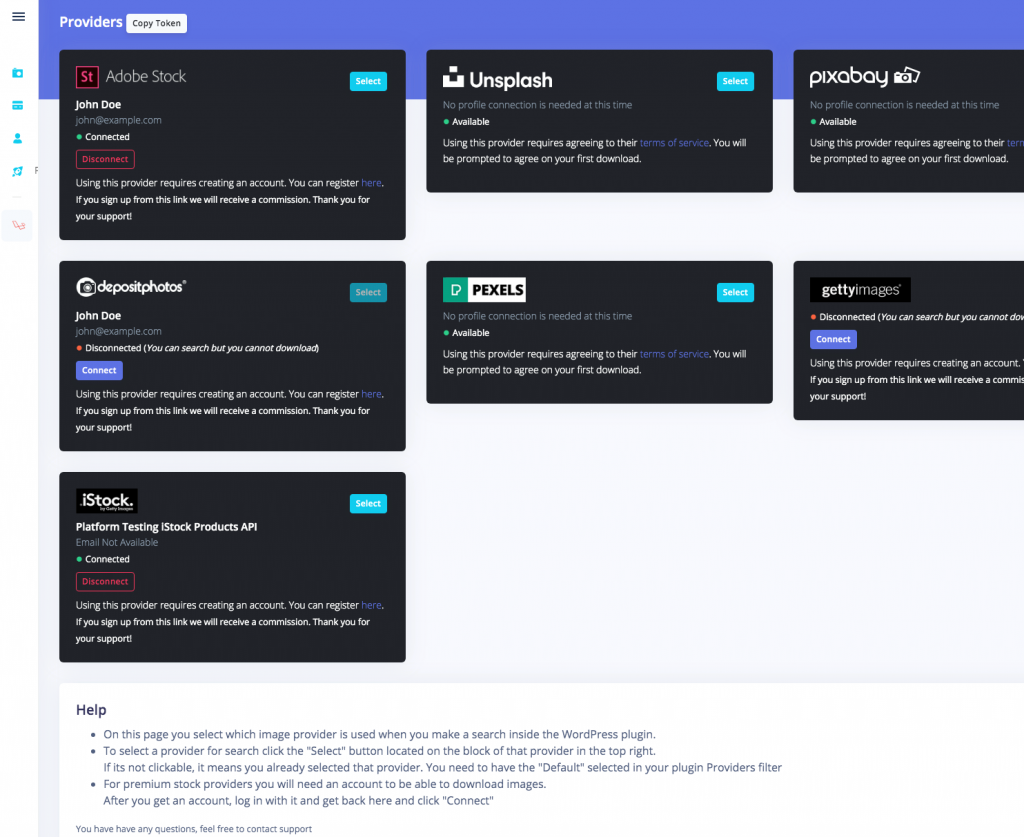 You will get redirected automatically on this page after registration. Copy the token from the button at the top ("Copy Token")
After that, you can paste the token into the StockPack settings page and save. You will find the page under Settings => StockPack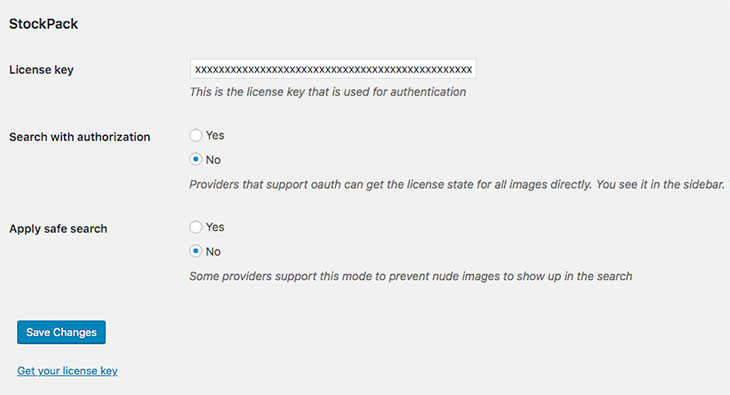 Step 3. Connect your Adobe Stock account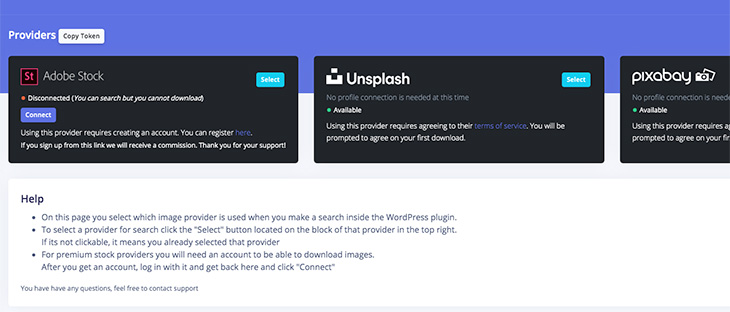 Create an account here or skip directly to signing in if you have one. After that, you will be able to click the connect button on the Adobe Stock provider.
After you provide the required access, you will see the Connected status show up.
That is the simplest way to get Adobe Stock images in WordPress: via StockPack.
FAQ
Which license is used by the plugin when I click the License button?
The plugin uses the Standard licensing option. For the remaining cases, you will receive the direct link that can be used for more complex license scenarios directly on the Adobe Stock website
I get an error on download, why is that?
Adobe Stock will invalidate the authorization token from time to time. Just go to the provider's page and disconnect, then connect again. The error should disappear. If it doesn't, and you have enough credits to download, please contact support.
Can I download previously licensed images?
Yes, all images that were previously licensed will not incur any licensing cost, as long as they had been licensed under the "Standard" License.