Summary
With StockPack you can access images from Adobe Stock, Deposit Photos, Getty Images, iStock, Pixabay, Pexels or Unsplash directly inside your WordPress editor. We are actively discussing with all the other providers so we can offer as many options as possible.
Just install the plugin and create an account on this website. After you do that, connect the token, and that's it! See more details below:
Search and Download Stock Photos without leaving WordPress
Sounds complicated, but it's easy, follow the three simple steps below:
Step 1. Install the StockPack WordPress plugin.

Nothing unusual here, go and search for the plugin ("StockPack") then install and activate it.
At this point, you can already test the search. Open any post and try to insert an image or set the featured image. You will see a new tab called StockPack.
If you want to download images, you will need an account. That's is what you will get next.
Step 2. Create a StockPack account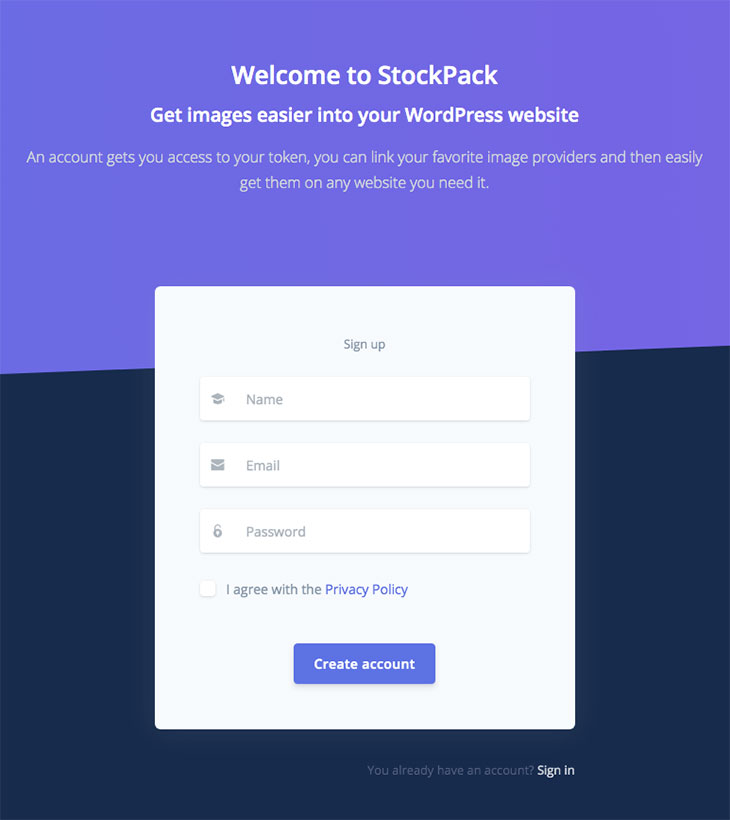 In order to get a token you need to create an account. This token can be reused across multiple websites so you only need to do this step once.
Step 3. Add the api token to your WordPress install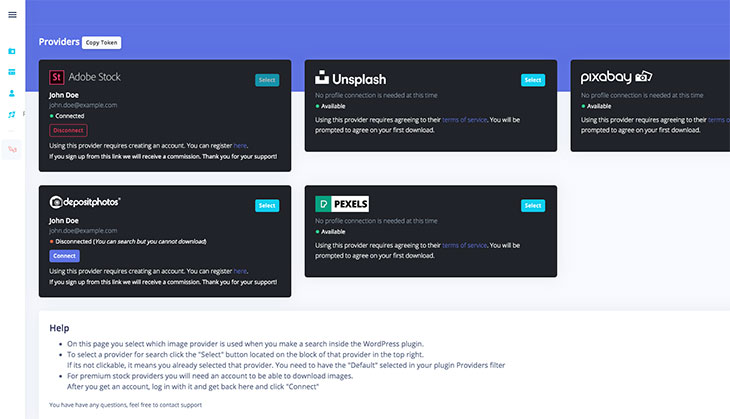 You will get redirected automatically on this page after registration and you can copy the token from the button at the top ("Copy Token")
After that you can paste the token into the StockPack settings page and save. You will find the page under Settings => StockPack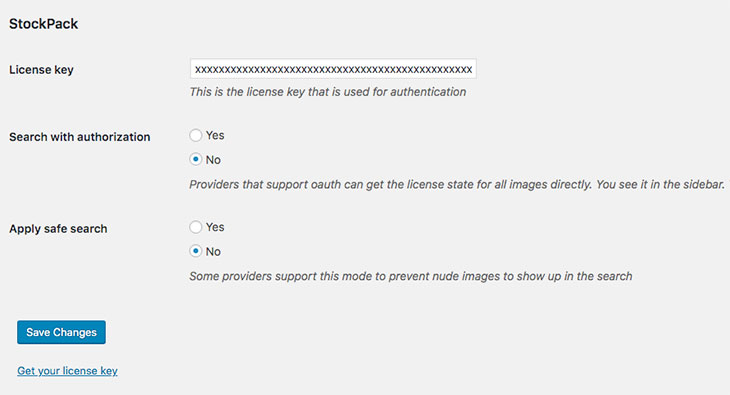 And that is all you need to use the plugin. Read further if you want to use a premium stock provider
(Optional) Using a paid stock provider
Currently StockPack supports Adobe Stock, Deposit Photos, Getty Images and iStock, but we plan on adding more. You can search without an account, but if you want to download you will need an account created on their website, as downloading requires rights to licence images.
You can create an account at Adobe Stock, Deposit Photos, Getty Images or iStock. Skip directly to signing in if you have one. After that you will be able to click the connect button on the Adobe Stock/Deposit Photos/Getty Images/ iStock provider.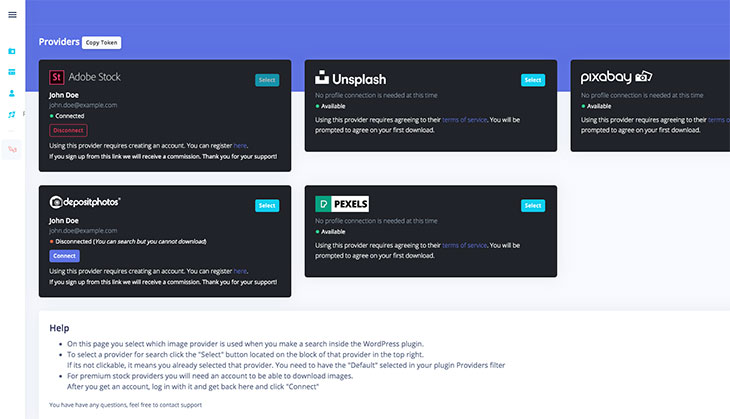 After you provide the required access you will be see the Connected status show up.
That is the simplest way to get stock images in WordPress: via StockPack.